Air Filter Replacement Service near Mobile, AL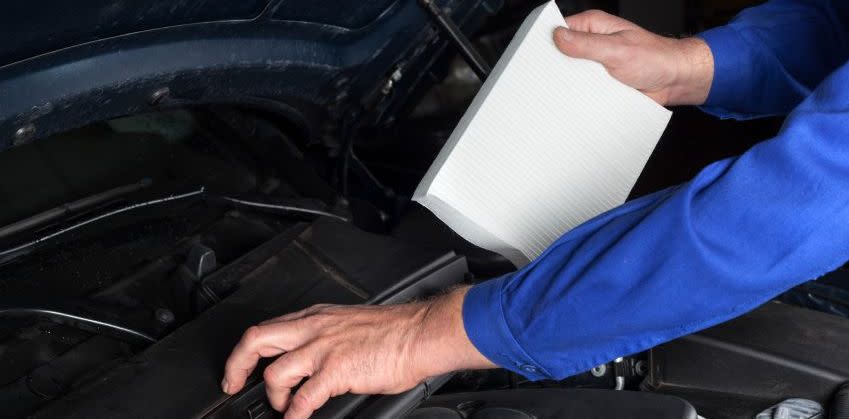 If you can't recall when you last had a mechanic replace your ride's air filters, now is the perfect time to stop into Terry Thompson Chevrolet's Service Department. Our expert technicians can't wait to restore your vehicle to proper order, so visit us Monday through Saturday during our accommodating business hours.
Signs of Dirty Air Filters
Frankly, most individuals have a hard time determining when to have this routine maintenance performed. That's why we'd like to point out a few things to look for that might indicate that your filters are in need of attention. First off, if your set of wheels has a harder time getting started in the morning, it might mean that your engine isn't receiving the oxygen it needs. This could be a sign that your filters are clogged. If you fail to do anything about it, you might eventually notice black smoke because an inadequate amount of air can cause fuel to burn less reliably. Additionally, you might smell gas in your cabin. When these things start to occur, be sure to head our way without delay!
Timeframe
When it comes to air filters, it's best just to stick to a timeframe because the signs aren't always obvious when there's something wrong. A general rule of thumb to follow is to swap them out every 15,000 to 30,000 miles. If you frequently drive on gravel roads that kick up more particulates in the air, you'll want to come in a little sooner because it's likely that your filters will clog more rapidly. Individuals who mostly drive on asphalt roads with less debris will probably be fine having this operation performed closer to the top end of the timeframe. If you're not sure where you fall, feel free to drop by our Service Department for some expert advice.
Our Service Department
At Terry Thompson Chevrolet, we go out of our way to ensure your time with us is as pleasant as possible. We do this by making sure you don't have to wait too long before hitting the road again and by providing amenities like a comfortable lounge, beverages, and Wi-Fi. On top of that, your wallet won't take a hit because we offer a rotating collection of coupons and discounts on our website. To see them for yourself, just click on the Specials tab above and select the option that fits what you're looking for. If you don't spot something you can use, just wait a week or two and check back again.
You can count on the team here at Terry Thompson Chevrolet for your air filter replacement service near Mobile, AL. Although you can stop by unannounced, you can also schedule an appointment beforehand to secure a specific timeslot!
Testimonials
GOOGLE
10-2-2019
GOOGLE
9-27-2019
GOOGLE
9-26-2019
GOOGLE
9-22-2019
GOOGLE
9-20-2019
GOOGLE
9-10-2019
GOOGLE
9-7-2019
GOOGLE
9-7-2019
GOOGLE
9-6-2019
GOOGLE
9-6-2019
GOOGLE
9-4-2019
GOOGLE
8-31-2019
CARGURUS
8-27-2019
GOOGLE
8-25-2019
GOOGLE
8-22-2019
CARGURUS
8-18-2019
GOOGLE
8-14-2019
GOOGLE
8-8-2019
BING
8-6-2019
YELP
8-6-2019
GOOGLE
7-30-2019
GOOGLE
7-30-2019
GOOGLE
7-27-2019
GOOGLE
7-26-2019
YELP
7-25-2019
GOOGLE
7-23-2019
"FAST EASY!!! Richard Barlow is the man to ask for!!!!!!"
DEALERRATER
7-23-2019
GOOGLE
7-21-2019
GOOGLE
7-18-2019
GOOGLE
7-16-2019
CARGURUS
7-13-2019
GOOGLE
7-11-2019
CARGURUS
7-9-2019
CARGURUS
7-8-2019
GOOGLE
7-6-2019
GOOGLE
7-4-2019
GOOGLE
7-2-2019
GOOGLE
7-1-2019
Read More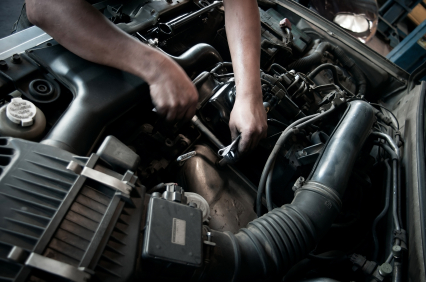 Service Hours
251-272-3364
| | |
| --- | --- |
| Monday | 7:00 am - 6:00 pm |
| Tuesday | 7:00 am - 6:00 pm |
| Wednesday | 7:00 am - 6:00 pm |
| Thursday | 7:00 am - 6:00 pm |
| Friday | 7:00 am - 6:00 pm |
| Saturday | 8:00 am - 12:00 pm |
| Sunday | Closed |