Tire Rotation Service near Mobile, AL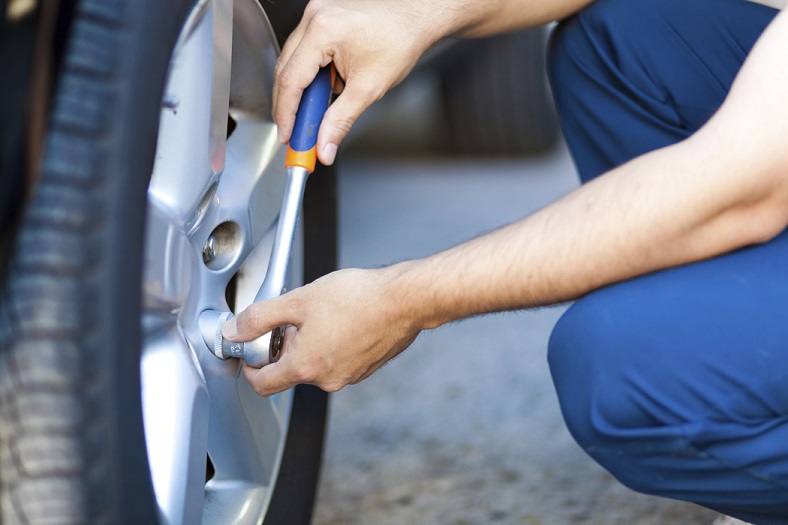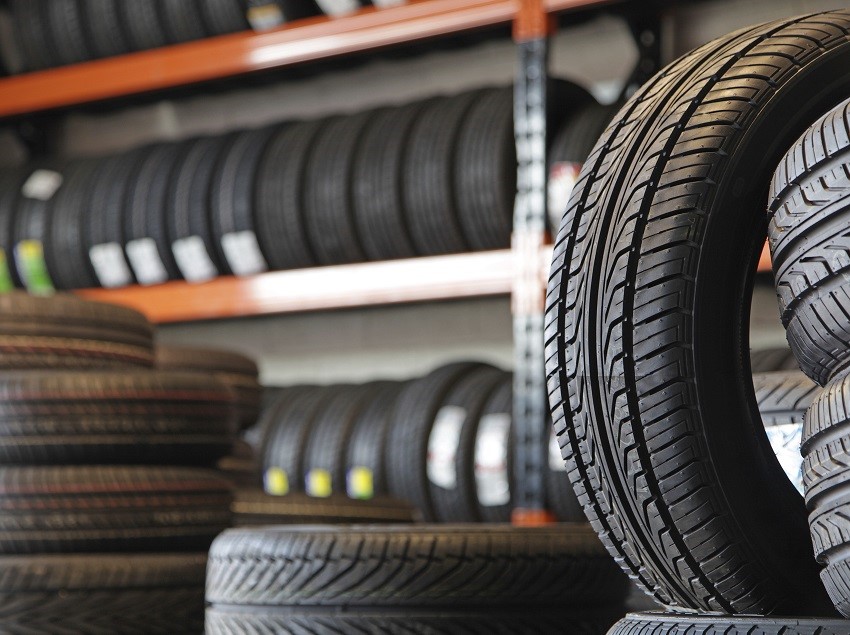 With the multitude of safety systems lining the cabin of vehicles these days, it might be easy to forget about maintaining optimal grip with the pavement. That is precisely why we at Terry Thompson Chevrolet are here to remind you to get your tires rotated on a regular basis to make sure that you have a safe drive for miles to come. We have a team of technicians in our Service Department awaiting your visit, so stop by as soon as today to get your maintenance taken care of!
How Often Should I Rotate My Tires?
The difference between dominating the roadway during inclement weather and losing control all depends on meeting the required timeframe that our mechanics set forth. This window varies on a few different factors that depend on your driving style and the terrain that you drive on during your daily commutes and weekend adventures. If you are the type of person that likes going off-road or you tend to reach high speeds, then you might have to stop by sooner rather than later. For starters, we suggest that you take a peek at your Owner's Manual for a manufacturer's recommendation since all vehicles vary in their needs. If you can't find yours, then you should pay us a visit every six months or 7,000 miles to make sure your treads haven't degraded past the point of no return.
Warning Signs
Just like most components of your automobile, there are a few red flags that you should be aware of that will determine if you are overdue for a tire rotation. For instance, if you start to feel your steering wheel vibrate when reaching speeds in excess of 45 MPH, then that means that you have lost a significant amount of tire pressure and there is tire imbalance because of it. This can become a safety hazard if it continues to go ignored, which can result in a popped tire. Another signal that goes hand-in-hand with the aforementioned issue is if you are constantly having to inflate your tires, which could mean that your current set has eroded past their limit and you might need a new set entirely. Lastly, if you feel some slippage while rounding a sharp turn, then that is the final straw that lets you know your tires aren't maintaining their preferred traction.
Getting Started
We understand that stopping off at our service bay can seem like a hassle, which is why we have included some online features that are ready to lend a helping hand. We suggest that you take a look at our service specials before you stop by to see if we have any money-saving deals. Even if there isn't currently one for a tire rotation, you can still group it together with an oil change to help save some time too! If you have any questions or concerns, be sure to click on our Ask a Tech form beneath the Service dropdown to get in touch with one of our mechanics to voice your concerns. After that, you can click on the Schedule Appointment form to secure a date and time that fit your to-do list.
Come get your tire rotation service near Mobile, AL, taken care of today at Terry Thompson Chevrolet! We are located at 1402 US Highway 98 P.O. Box 1207 in Daphne, AL.
Service Hours
251-272-3364
| | |
| --- | --- |
| Monday | 7:00 am - 6:00 pm |
| Tuesday | 7:00 am - 6:00 pm |
| Wednesday | 7:00 am - 6:00 pm |
| Thursday | 7:00 am - 6:00 pm |
| Friday | 7:00 am - 6:00 pm |
| Saturday | 8:00 am - 12:00 pm |
| Sunday | Closed |
Testimonials
GOOGLE
10-2-2019
GOOGLE
9-27-2019
GOOGLE
9-26-2019
GOOGLE
9-22-2019
GOOGLE
9-20-2019
GOOGLE
9-10-2019
GOOGLE
9-7-2019
GOOGLE
9-7-2019
GOOGLE
9-6-2019
GOOGLE
9-6-2019
GOOGLE
9-4-2019
GOOGLE
8-31-2019
CARGURUS
8-27-2019
GOOGLE
8-25-2019
GOOGLE
8-22-2019
CARGURUS
8-18-2019
GOOGLE
8-14-2019
GOOGLE
8-8-2019
BING
8-6-2019
YELP
8-6-2019
GOOGLE
7-30-2019
GOOGLE
7-30-2019
GOOGLE
7-27-2019
GOOGLE
7-26-2019
YELP
7-25-2019
GOOGLE
7-23-2019
"FAST EASY!!! Richard Barlow is the man to ask for!!!!!!"
DEALERRATER
7-23-2019
GOOGLE
7-21-2019
GOOGLE
7-18-2019
GOOGLE
7-16-2019
CARGURUS
7-13-2019
GOOGLE
7-11-2019
CARGURUS
7-9-2019
CARGURUS
7-8-2019
GOOGLE
7-6-2019
GOOGLE
7-4-2019
GOOGLE
7-2-2019
GOOGLE
7-1-2019
Read More